Hydro seeding
Enjoy a lush, green lawn with hydro seeding installation or a new water feature by choosing our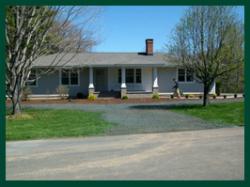 company located in Torrington, Connecticut that serves the Tri-State Area.  From the landscape design phase up until the last flower is planted, Precision Landscaping and Excavating takes care of it all for you.  Contact us with questions about our services.
Save money when you choose our hydro seeding installation services. Hydro seeding is a quick and cost-effective way install new grass on your property. Hydro seeding installation is done by spraying on a green-colored product containing all the seed, nutrients and fiber mulch's, To help aid in a quick even distribution with no raking of hay or straw after germination. In less than a couple of weeks, you will have a great-looking lawn. In addition to our hydro seeding installation services, we install sod.
Call Today!
We'll be happy to answer any questions you have.
860-309-1801
Why Choose Us?
Locally Owned & Operated
Quality Service
Attention To Detail
Fully Licensed and Insured
Over 20 Years of Experience
5 Year Warranty with Hardscape Services